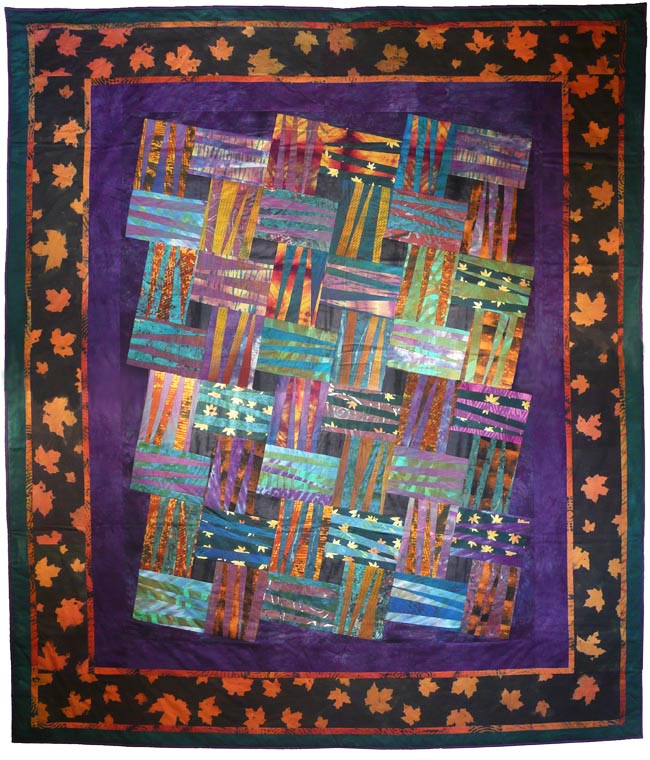 q Quadrille Boogie
1,400.00


This is the second in the Boogie series. I'd intended, as with the first one, to have squares of striped piecing, but made a mistake in my cutting, and ended up with rectangles of stripes. Then I had to figure out a way to arrange them that worked. The result is even more rich and satisfying than the first of the series, Great Plains Boogie..

The border fabric was produced in the fall, with the very last of the maple leaves which still clung to the trees!

For a detail image of this quilt, click here.