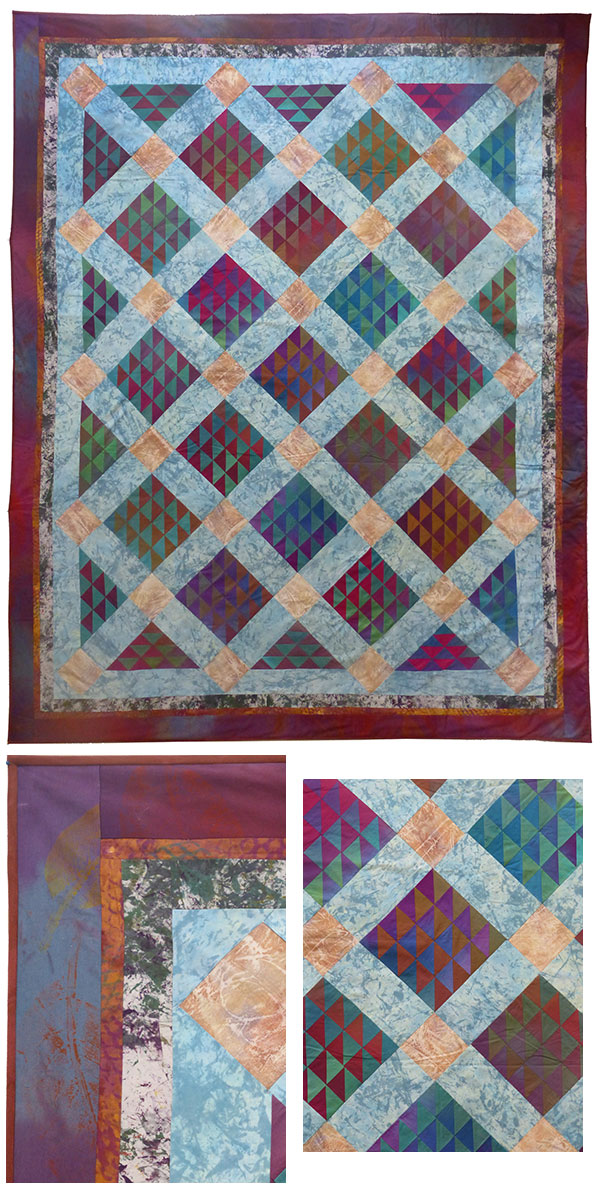 zSOLD 1 Field q Floating Diamonds: Aerie
1,400.00


I've made over 2 dozen Floating Diamonds quilts over the course of my career, and each one has a unique feel and character. This one makes me think of light and air.

The diamonds are pieced out of triangles, all of which are cut from ombre fabric. Half the triangles in any given diamond are from one part of the fabric, and the others from another. I need to keep my wits about me to keep things in the right order!

The lattice and some of the borders are done with mop-up cloth, and the final border is an ombre printed with sumac leaves.